Dog Grooming Station in Ivanhoe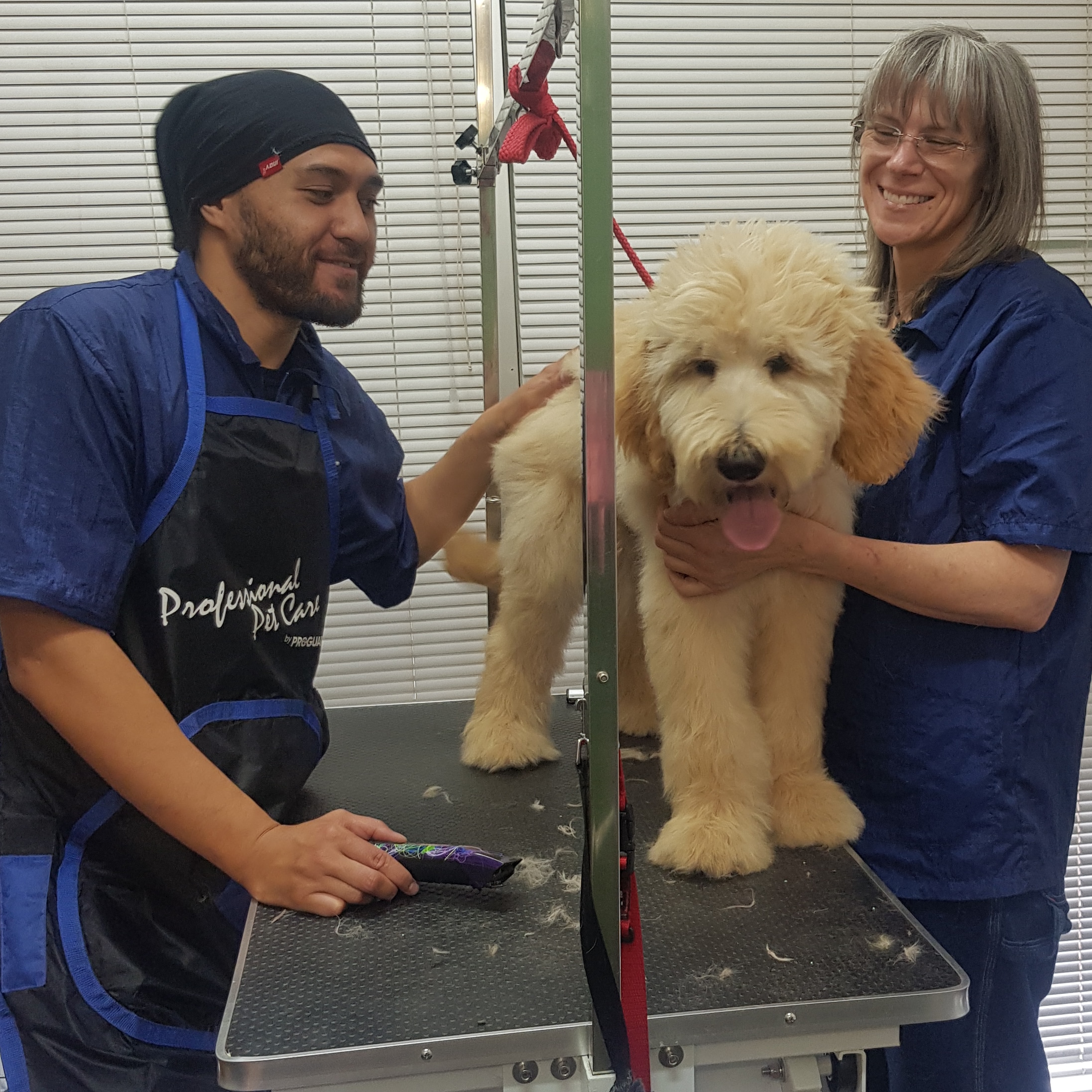 Groomers Andrea & Iro with Oscar.
At Belvedere's Pet Supplies we offer a range of grooming services to ensure your dog always looks great. Whether a wash and blow dry, complete grooming, or to breed standards, our groomers will tailor your appointment to suit your dog's individual needs and temperament. Our skilled & caring groomers will consult with you before and after each service.
We use organic hypoallergenic, essential oil-based shampoos and conditioners that are nourishing, soothing and smell great.
Cat grooming is also available.
Your freshly scented pet will be a joy to take home!

Groomers Rachel & Paris with Chester.